Psychic Blog
Angelina Jolie - Gemini
26 Jun 2015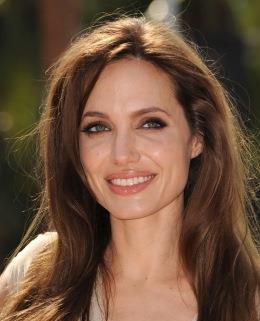 Angelina Jolie in life and in the parts she plays has many faces, which runs to the root of her being a Gemini, she has been known as a hell-raiser, wild child, drug taker, marriage breaker, wife, mother, charity worker and more. Her whole look is juxtaposed with her life – what you see (dark hair, bright red plump lips, tattoos) is in complete contrast to the earth mother of her rainbow family and her charity work and political endeavours to bring about change.
Many female Gemini's do not make friends easily with other women, and Angelina seems no different in this regard. In interviews she has said that she does really have women friends. She seems to have relied more heavily on her romantic relationships to feel whole and loved.
Angelina has followed the Gemini style for intense romantic relationships, even at the age of 14; she had a partnership that lasted for 2 years which she described as being like a marriage for its emotional intensity. Then came her marriage to British actor Jonny Lee Miller, whom she met during the film 'Hackers'. They apparently remain on good terms, and they now say that they were just too young. In the year 2000 after just a 2 month relationship Jolie married Billy Bob Thornton, the rise of her fame put the relationships under much media scrutiny (they were famous for wearing vials of each other's blood around their necks). But it did not last, with their break-up coming seemingly out of nowhere. Which again fits with the Gemini profile to be restless and unfocused with a penchant for changing their mind, whilst not admitting mistakes.
Of course the relationships she is most famous for is her union with Brad Pitt. Most people will know the story, with them getting together whilst Brad was still married to Jennifer Aniston. But despite the criticism they have stayed together and formed a large family of biological and adopted children. This also fits with a Gemini's need for a colourful and interesting life. They are never happier than when they are surrounded by family and unlike many of us have masses of energy. Even though Gemini are known for being quirky and often go against the grain in their decisions, Angelina has no doubt found a level of emotional settlement from having got married in 2014, perhaps that even she didn't expect.
Gemini's like to comment on the world and their experience in it and this is true for Angelina in her role as UNHCR Ambassador. She has lent much credibility to the causes she supports, more recently Cancer, by publicising her own battle with the BRCA gene. She has said about her treatments "On a personal note, I do not feel any less of a woman…" And that sums up a Gemini perfectly – strong and powerful.
Angelina Jolie Photo Credit: Featureflash / Shutterstock.com
Tweet
Browse Our Blog
Categories
Latest Posts