Newsletter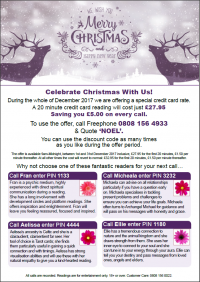 We produce a free newsletter emailed directly to your inbox!
If you would like to receive a copy, then you can subscribe or download the latest issue below.
Download
Download our latest newsletter 'December 17 Offer' now.
Email delivery
Never miss an issue! Enter your details below to subscribe to our mailing list and receive our newsletter directly to your email inbox.