Psychic Blog
The Rules to a Successful Summer Fling
2 Jul 2021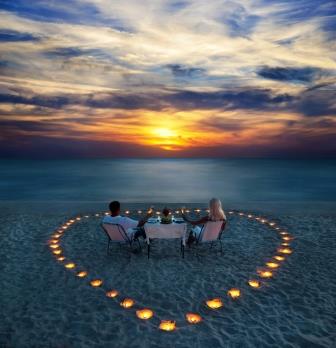 Perhaps you are young, free and single? Or maybe you are recently divorced, or separated from a long-time partner? Does a holiday romance feel like the perfect way to dip your toes back in the area of romance? But beware, sun, sand and sangria can wreak havoc with our common sense. So here's some summer fling rules to bear in mind:
Rule #1 Take your time
Everything is on fast forward on holiday; from the moment you arrive it feels like you are on a countdown to leaving. So, finding a romantic mate ASAP can feel essential, but take your time. Decide in the cold light of day if they are someone you would be attracted to at home? If you are travelling in a group or on a cruise, this is even more important. You don't want to hook-up with someone only to have to be avoiding them for the rest of your trip.
Rule #2 Remember your friends
If you are travelling with just one friend or even a small group, don't abandon them at the first sign of a new mate. Your friendship is far more likely to go the distance than your holiday fling, but not if you leave them dining for one each evening…
Rule #3 All may not be as it seems
When we are on holiday, we tend to be the best version of ourselves – funny, relaxed, outgoing etc. The people we meet, especially the locals who are used to tourists will be doing the same thing – putting out their best characteristics. Keep things in perspective, and accept that some of what they tell you might just be a line…
Rule #4 Focus on your holiday
Remember why you wanted to go on holiday in the first place. To relax, get away from work and schedules, spend quality time with your friend, get some culture, sunbathe etc. Don't let an obsession with meeting someone and having a holiday fling ruin your holiday or why you went in the first place.
Rule #5 What stays on holiday…
Once upon a time it used to be 'What happened in Vegas, stayed in Vegas', but with the advent of social networking, cameras on every device this is no longer the case. Don't do anything that you wouldn't want to find on Facebook!
Rule #6 Be realistic
This final rule is probably the most important, most holiday romances are going to be just that, live in and enjoy the moment, but accept it for what it is. Try not to get emotionally attached and realise that at the end of the holiday the chances are your relationship will not continue.
Wherever you go, stay safe, don't take risks and have fun!
Tweet
Browse Our Blog
Categories
Latest Posts