Psychic Blog
Crystal Healing: Love
7 Jun 2023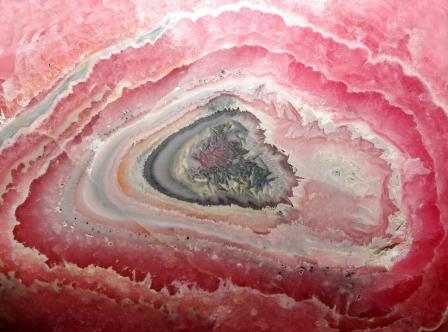 Rose Quartz
The Rose Quartz crystal is the most obvious choice as a love stone – it can help you to attract and express love. It carries with it the energy of unconditional love; it will aid you to feel strong in your love for others and will let you open up your heart more.
Amethyst
If you find you are attracting the wrong type of partner then Amethyst would be the crystal you need. Placed with Rose Quartz it will attract more spiritual relationships into your life.
Rhodochrosite
If you need help in creating new friendships then try Rhodochrosite; this creates compassionate energy and will help to attract your soul-mate. It can also be great for existing relationships that are being tested as a result of having to spend time apart.
Sugilite
For a more new-age stone you could try Sugilite – this will help you to become more aware of 'universal love' and it encourages healing of the heart.
Watermelon Tourmaline
For crystal healing you cannot beat Watermelon Tourmaline; it's pale pink and green colours opens the heart chakra and lets physical love meet spiritual love. It has positive energies that encourage balance, acceptance, trust and passion in love.
Carnelian
Talking of passion – if you have a fiery relationship or are in need of rekindling your passionate love life then Carnelian is what you need.
Chrysocolla
If you are suffering with a broken heart then the
Chrysocolla crystal can help you to heal and to feel more ability to love as time moves on.
Rhodocrosite
If you are suffering with difficult emotions; have lost trust or the openness with your partner then try using
Rhodocrosite. If however anger and jealousy is more of a problem then you would be better off with Peridot.
Green Aventurine
If you are dipping your toes back in the water with a new relationship then protect your heart with Green Aventurine.
Tweet
Browse Our Blog
Categories
Latest Posts