Newsletter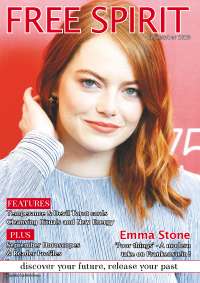 If you would like to view the content of the latest newsletter from The Psychic Gift, but do not wish to subscribe to have it sent to you direct you can download it below.
In the case of marketing, you may receive communications from both The Psychic Gift and also Bureau Telecoms Ltd [provider of some of our services]. Your data will be processed in accordance with our Privacy Notice. Marketing may include newsletters, updates about changes in legislation or delivery of our products, new or improved services we are offering and special offers.
We want to reassure you that we take the processing and handling of your data very seriously. We do not and never will sell your data to a third-party or allow any third-party access to your data for marketing purposes.
If you have opted-in to receive marketing materials from us, we will continue to send to you until such time as you change your preferences or unsubscribe, or we deem a suitable amount of time has passed since you last used our service and consider that you are no longer interested.
We want to ensure that it is as straightforward for you as possible to change your marketing preferences and unsubscribe should you wish to, the quickest way to do that is to email us providing the relevant information to: [email protected]
If you want to receive marketing newsletters from The Psychic Gift and Bureau Telecoms Ltd please click the here.
For added security, on receipt of your subscription we will send you an opt-in email, you will need to click on the link in this email to confirm your sign-up request.
The sender will be Bureau Telecoms Ltd, and the email will come from [email protected] please add this address to your contacts/safe senders to avoid the mail being marked as spam and going into your junk folder.