Psychic Blog
Azrael - Archangel
13 Jul 2020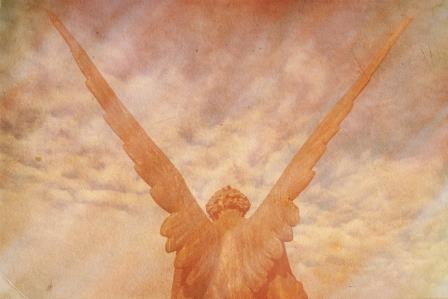 Azrael is sometimes referred to as the 'Angel of Death'. The name should not produce feelings of fear, as Azrael is in fact one of the kindest and gentlest angels. The name really comes about from one of Azrael's main tasks, which is to guide souls that are crossing over.
Azrael's Purpose
Archangel Azrael offers compassion and comfort to people prior to their physical passing. As well as reassurance that they will not suffer during death. Then comes the time when he must separate the body from the soul, cross over the person and give them a sense of newly released spiritual freedom.
This angel is also much needed by those that have been bereaved. He will be present during these difficult times, helping you to release your loved ones to the next phase, as well as offering wisdom, thoughts and kind words after your loss.
Azrael – Angel of Eternal Life
It can be helpful to think of Azrael as an angel of eternal life. As he will continue to provide a connection between you and your loved ones. Acting as a messenger providing guidance and good wishes from beyond the grave. In fact, Azrael's name means 'whom God helps'.
Spiritual Advisors
Many people from counsellors to spiritual advisers will call upon Archangel Azrael to guide them as they offer solace to those in need. His special healing energy, offers comfort and faith to both the giver and receiver of advice. He will also ensure that those who are providing spiritual counselling for grief, are shielded from absorbing too much of their client's pain. So that they may maintain objective and provide sage assistance.
Times of Change
It is natural that we think of and turn to Azrael for matters relating to grief and of death. But in fact he is an angel concerned with transitions. Not all things coming to an end, need to be mourned. Some things come to a natural end and that is to be celebrated. Equally sometimes one thing needs to end in order that another opportunity can be sought out. So, Azrael should be thought of as an angel to turn to at time of change, as someone who can guide us as we move from one phase of our lives to another.
Tweet
Browse Our Blog
Categories
Latest Posts