Psychic Blog
Things you probably didn't know about February
19 Feb 2018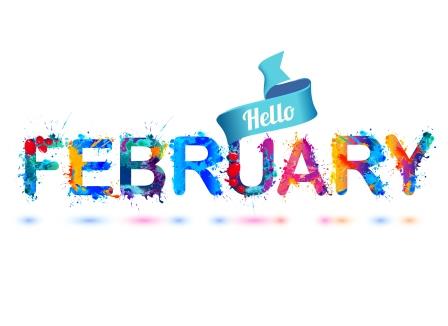 Missing the Moon?
February is a special month, not just as it's the only month where every four years we add an extra day, but because it is also the only month of the year that can pass without a single full moon. As it happens, that's the case in 2018. The full moon is on January 31st 2018 and the next occurs on March 2nd. The last time this happened was in 1999.
Days of the week
We all know that February starts on the same day of the week as March. But did you know that is also the case for November in common years, plus on the same day of the week as August in leap years? The last day of the month of February is the same last day of the week as October every year, plus on the same day of the week as January in common years only. In leap years, it is the only month that ends on the same weekday it begins!
First Saturday of February
The first Saturday of February is 'Eat Ice Cream for Breakfast Day'. It started in the 1960s by housewife Florence J. Rappaport from New York. A terrible blizzard hit New York and her six children were bored as they couldn't go out. "It was cold and snowy and the kids were complaining that it was too cold to do anything. So, I just said, 'Let's have ice cream for breakfast'." The thing was, when February came around again the next year the children remembered it.  As the children grew, so did their worldwide travels. Tales of the February frozen feast went with them and from Germany to Nepal it caught on. A few national publications printed the story and there you have it – a rather strange national holiday.
Previous Names for February
In Old English, February was called Solmonath or Kale-monath. These actually translate to 'Mud-Month' and 'Cabbage Month' respectively. So, if you feel in a bit of a funk during the early part of the year, I don't think reusing these Old English terms will do too much to change your mind set.
Misspelt
February is near the top of the list of the most commonly misspelt words in the English language, together with Broccoli and Unnecessary. The Americans have trouble with the word February as well, in 2017 a press release from the White House consistently spelt it as Feburary.
Shakespeare's favourite month
'Much Ado About Nothing' is the only Shakespeare play that mentions February. "Good morrow, Benedick. Why, what's the matter that you have such a February face, So full of frost, of storm and cloudiness?"
Tweet
Browse Our Blog
Categories
Latest Posts