Psychic Blog
Sandra's Story
15 May 2014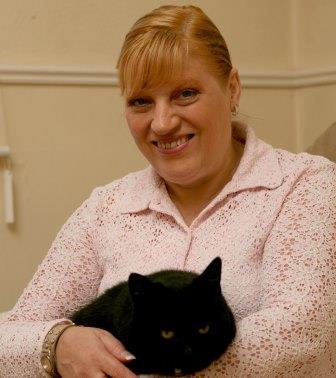 Sandra's Story (PIN: 2662)
For the past 26 years I have worked with spirit passing on messages and guiding people from all walks of life; my gift has taken me all over the world working in LA with Sony, working in Germany, France and Australia working on TV.
I enjoy working with spirit and I have been blessed with my gift. I am the eldest of 4 children; I am 56 years old and there are 4 years between myself and my middle sister and 8 years between my youngest sister, my brother was born when I was 17 years old. I left home at 18 years old, got married and worked hard at my new life. Unfortunately my now ex-husband never believed in spiritual work and we divorced after 14 years of marriage. I had a daughter with him who is now 31 years old and I also have another daughter whose 21 years old and they both have inherited second sight.
My siblings are not psychically gifted like me and my children, but I have been told that my Great Grand Mother from my mums side of the family used to read tea leaves and was known by everyone in the village as a fortune teller; she often acts as a guide to me and aids me with my readings.
I have written columns for many magazines and appeared on many television shows such as This Morning and 'Big Brother's Bit On The Side' on Channel 5. Over the past 18 years I have read for many celebrities including Peter Andre, Gemma Collins, Michelle Mone, Jodie Marsh, Lee Stafford and Jessica Jane Stafford to name a few.
I really enjoy working with spirit and love it when people update me as to what predictions have come true. I still get shocked sometimes as when I am giving readings I can never remember exactly what I have said before which is a blessing for me. I love working for The Psychic Gift – it's such a reputable and caring company with very sincere people working for it.
I also enjoy doing charity work; in the past I have raised money for cystic fibrosis, I am passionate about this charity as I had two young cousins who died many years ago from this condition – Darren was only 11 years old and his sister Sharon was 8 years old. I have also raised funds for the local Hospice. I enjoy giving my time to charity; it's my way of giving back and saying thank you to my guides.
To wind down when I have been working with spirit I like to meditate and listen to music or catch up on soaps. When I am not working, you will find me at the nearest park walking my little dog called Charlie.
Tweet
Browse Our Blog
Categories
Latest Posts