Psychic Blog
Flower Meanings
23 Jun 2017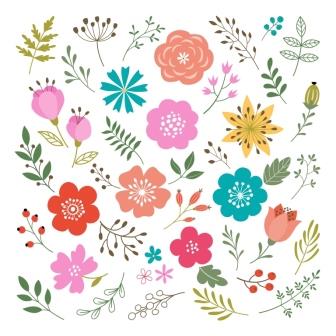 Summer is a fantastic time to get out into the garden, flowers have hidden special meanings, and in times gone by bouquets could be used to convey a certain message particularly amongst loved ones. Once you know the meanings, whether you are planning on planting a flower bed, or picking out a bunch of flowers, you can communicate a whole series of thoughts and feelings through each bloom you pick – like a living letter.
Even if you don't have a garden, you can still grow plants in-doors, use a kitchen windowsill or a small outdoor space like a patio with planters.
Flowers & Their Meanings:
Apple Blossom – You are lovely, all that is beauty and goodness.
Bluebell – Faithfulness
Buttercup – Luminous
Camellia – Radiance
Carnations – These flowers express feelings, red for love, white for affection and pink when encouragement is needed.
Cherry Blossom – Like the name – a friendship should blossom.
Chrysanthemums – Like carnations, different colours express different meanings: red means love is reciprocated, yellow is discouraging and bronze is for friendship.
Cornflower – Delicate
Crocus – Youthful
Daisy – They may learn to love you!
Evening Primrose – Mutual devotion
Forget-me-not – This is exactly as it sounds – remembrance of someone during absence.
Foxglove – This may feel like love, but it is shallow and not real.
Gardenia – Agreeably sweet
Geranium – Another with different meanings per colour: pink – there is doubt; actions may need to be explained! Scarlet red – Maybe there is duplicitous actions – the trust is not there. White – a mind is not yet made up – undecided.
Hawthorn – There is hope – maybe they will win your love, they will keep trying…
Honeysuckle – You have their heart!
Hyacinth – Blue is for devotion and white is for admiration.
Iris – There is much passion!
Ivy – As you might expect of this climber – you are bound and bonded together – connected.
Jasmine – Elegance
Lavender – There is 'like' but not 'love'.
Purple Lilac – First love
Lily of the Valley – Friendship
Narcissus – As you might expect this means 'self-love'!
Orange Blossom – Purity
Orchid – Luxury
Petunia – Wanting to be near you…
Primrose – They may learn to love you.
Roses – When it comes to roses you really only want red – for passionate love, white is really a refusal, a sign that they do not love you and yellow means your affections are misplaced.
Snowdrops – For the one you cannot forget.
Sunflowers – They are seen as showy, and they represent ostentation, but really that means you are a 'knock out'!
Tigerlily – True passion, your love knows no bounds…
Tulip – A declaration of your passion.
Wallflower – Perhaps the loveliest of all – a constant – meaning 'I am yours until the end of time'.
Ref: Discover Your Sixth Sense, Julie Soskin
Tweet
Browse Our Blog
Categories
Latest Posts