Psychic Blog
Feng Shui Your Garden
15 Sep 2011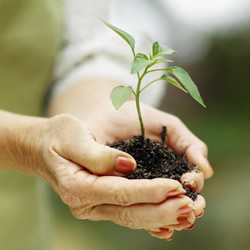 What is Feng Shui? The Chinese art or practice of positioning objects, buildings, and furniture, based on a belief in patterns of yin and yang and the flow of chi that have positive and negative effects.
Whilst many people think about Feng Shui in the home, they may not have thought about applying the same principles to their gardens. If you are pottering around in your garden over the summer why not see if you could make some small improvements that will encourage growth and promote beneficial chi for your and your family:
Prune and weed, remove anything that is rotten. If you have stagnant pond areas – fill them in.
To improve your love life, find the south west corner of your garden and plant red or pink roses.
In the south east corner you could either plant a cherry tree or place a natural stone feature to promote prosperity.
If you are making a new path – try not to make it straight, if you already have a straight walkway then try breaking it up with shrubs and plant pots to create curves.
To promote chi and revitalise stagnant areas create a fountain or water feature. This will attract the magic of the Water Dragon an in turn enhance your wellbeing.
Overall you should balance your garden with yin & yang elements. Foliage, flowering plants, colourful shrubs, climbing plants, perfumed plants, sculptural plants and trees. Think lavender, orange blossom, morning glory, forsythia and strelitzia.
For more ideas you could try the book Simply Feng Shui by Sarah Bartlett (Author, Astrologer and contributor on Radio 2).
Tweet
Browse Our Blog
Categories
Latest Posts