Psychic Blog
Do You Feel In Control of Your Life?
15 Jul 2011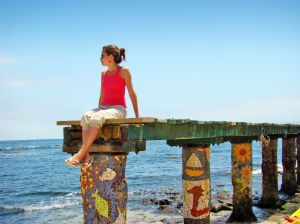 Do you have a bookshelf full of self-help books, none of which have inspired you to make changes…If so invest in just one more book by spiritual teacher Sonia Choquette and let her restore your faith in your ability to gain control of your destiny and find your true self.
"Your Heart's Desire" is a workbook providing nine universal principles for creating your own reality. Offering modern-day parables from her own personal training and practice, down-to-earth advice and specific exercises, finding a route to your most heartfelt desire becomes an easy daily practice. 
Tweet
Browse Our Blog
Categories
Latest Posts