Psychic Blog
Christmas Offer + Christmas Memories
7 Dec 2018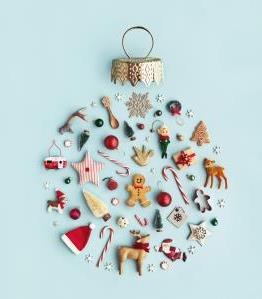 Christmas Offer
Before we get going with this week's blog post, I wanted to tell you about a Special Offer that we will be running in December 18.
In December 2018 a 20-minute credit card reading will cost just £27.95
Saving you £5.00 on every call!
To use the offer, call Freephone: 0808 156 4933 & Quote 'BLITZEN'
You can use the discount code as many times as you like during the offer period.
The offer is available 9am – Midnight until 31st December 2018. £27.95 for the first 20 minutes, £1.50 per minute thereafter. At all other times the cost will revert to normal: £32.95 for the first 20 minutes, £1.50 per minute thereafter. All calls are recorded. Readings are for entertainment only. 18+ or over. Customer Care:0808 156 0022.
Christmas Memories
Every year I buy at least one Christmas tree ornament or festive decoration for the home. Some years I say to myself one of these days there is going to be no more room, but like many things in life, there is always room to squeeze in one more memory.
There is nothing wrong with having a tree decorated with festive coloured traditional baubles, or even a tree bestowed with very unusual colours/themes. But there is something lovely about hanging at least a few ornaments that have some sentimental meaning to them.
Hanging particular ornaments on to a tree that have some meaning to the family, can bring you all closer together at this time of year, and maybe some of the decorations can be handed down to future generations to start off their own collections.
If you want to keep your tree to a certain theme or colour, then you can always hang unusual and memory related ornaments in a different part of the house, perhaps on a small fresh Christmas tree on a table top, or on some branch's placed in a jug or vase.
Ornaments also make a great gift to be treasured, the person will think of who gifted it to them when they decorate each year.
The ornaments can be collected throughout the year, they don't necessarily have to be Christmas decorations, merely objects that can be hung that mean something to you, that are perfect to adorn a tree with memorials.
Ornaments can be hand-made, purchased or perhaps even sent to you by a friend or relative from abroad!
Here are some ideas:
An ornament that represents a holiday you took – a Disney mickey mouse ears bauble for example.
A Christmas activity that you all did together – perhaps a bauble of ice-skates.
Something that your children have made at school.
Anything to commemorate a first – maybe a first wedding anniversary, or baby's first birthday, first Christmas in your own home…
A trinket that has been inherited, perhaps from your parents or grandparents.
Anything related to your family history, birth places and ancestry.
Of course, last but by no means least – things that you have baked – gingerbread men, stained glass windows or if you are cheating a bit, shop-bought candy canes.
The possibilities are endless, why not start your Christmas memory tradition now?
Tweet
Browse Our Blog
Categories
Latest Posts