Psychic Blog
The X-Files
11 Mar 2016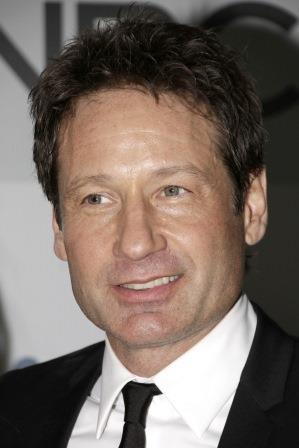 Sites like Netflix and Amazon Instant have been causing a stir in TV circles, either by creating their own TV programmes or by rebooting previous shows. In 2016 quite a few shows are due to get a special outing either as a new season or as a short series to wrap things up to the audience's satisfaction. Some of these programmes are Fuller House, Minority Report, Prison Break, Arrested Development, Gilmore Girls and Star Trek.
This hasn't gone unnoticed by Fox and they have just brought back a beloved programme for a six episode run: The X-Files. If you are of a certain age then you will instantly know what I am talking about when I say The X-Files and you will no doubt remember Mulder & Scully (the main characters) with fondness.
For those not familiar with the show it ran from September 1993 until May 2002, clocking up 202 episodes and 9 seasons. It was created by Chris Carter and could be classified as a science fiction horror drama. The show centred around two FBI Special Agents: Fox Mulder played by David Duchovny and Dana Scully played by Gillian Anderson (both of whom are back in the reboot). The characters investigated X-Files, specifically cases with a paranormal element.
Although they work in a partnership they do not see eye to eye, Skully is a medical Doctor and is cynical about the existence of aliens and of the paranormal in general, but Mulder is a true believer. In the beginning Skully's job is to de-bunk Mulder's theories and bring him back to more mainstream cases, but of course this doesn't happen and faced with the cases they solve over time they begin to trust each other and few others.
So what can we expect from the revival show?
The series will be in a post 9/11 era, and the show's creator has suggested that the Patriot Act, the NSA and increased government surveillance is likely to play a theme in the new episodes.
'The Smoking Man' – an iconic villain in science fiction will make an appearance even though he was killed off in the original series.
Although many of the beloved characters are making a comeback, the narrative will be brand new – fresh stories, different monsters and intrigue in a very political environment…
The series is likely to have mythology based episodes as well as 'monster-of-the-week' episodes.
The first episode begins with Scully working at a Catholic hospital as a Doctor and Mulder suffering with depression, living alone, unemployed and generally in a bad place – will the X-Files reignite his zest for life?
The series started airing on Channel 5 on the 8th Feb 2016, and should be available on Demand 5 along with some historical episodes if you would like to catch up.
David Duchovny – Photo Credit: Helga Esteb / Shutterstock.com
Tweet
Browse Our Blog
Categories
Latest Posts