Psychic Blog
Summer Solstice - Let's Celebrate!
18 Jun 2020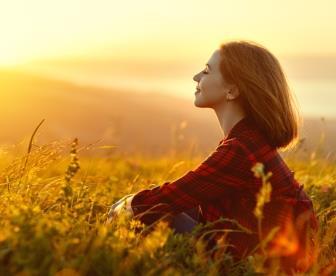 Summer Solstice arrives in the UK on Saturday 20th June 2020 at 22.43. Unfortunately, due to the ongoing Covid-19 situation Stonehenge remains closed until 4th July. So, a vigil to this site and others to see the sun rise are out of the question this year.
History
Historically summer solstice would have been a time of community; love rituals would have taken place; bonfires would have roared and it was a time of feasting. All in celebration of the sun, harvest, crops, abundance and everything that Earth had to offer.
Reflect
As the mid-point of the year arrives, it is a great time to reflect, especially spiritually and re-set where necessary, to achieve your best life path.
Many folk feel that the summer solstice period offers a great opportunity to tune into the seasonal vibrational changes that occur. You may find you are more receptive to nature, and more likely to go with the ebbs and flow of life. Great news, if you have been finding recent month's challenging and anxiety inducing.
Celebrate
Get up early, alone or with your family and watch the marvel that is the sun-rise. Say a little prayer of thanks, for the sun, the light, the warmth and everything it provides.
If you practise Crystal Healing, now is the perfect time to 'charge' your gem stones. Place them outside in a sunny spot, and let them be energised from the sun's rays.
Try a midday meditation, when the energy of the sun will be potent and powerful. Embrace all that is still and quiet – enhancing your physical awareness of those that mean the most to you.
Superstition
Superstitions: If you were feeling really brave, you could go outside in your garden – naked and pick the herb – St John's Wort (if you happen to have some planted). This activity was once practised on Midsummer's Eve as a way to cure infertility, it was thought that the herb both lifted mood and increased sexual relations!
Tweet
Browse Our Blog
Categories
Latest Posts