Psychic Blog
Peter Rabbit 2: The Runaway
21 May 2021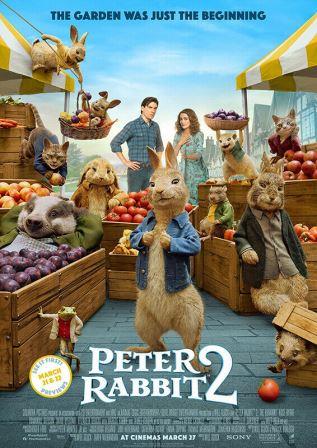 Peter Rabbit 2: The Runaway, was originally scheduled for Easter 2020. Then it was more recently rescheduled for a 12th Feb 2021 release in the UK. Unfortunately, the third national lockdown closed cinemas once more.
Film releases have been greatly affected by the pandemic on a global scale. Some film-makers were choosing to take new movies straight to streaming services, but others held out hope that spring onwards would allow a new back to normal including going to the cinema once more.
The latter has proved to be true and cinemas reopened once more on Monday 17th May 2021. So, if you feel like venturing out to see a movie on the Big Screen – then Peter Rabbit 2: The Runnaway is live NOW!
Official Synopsis
The lovable rogue is back! Bea, Thomas, and the rabbits have created a makeshift family, but despite his best efforts, Peter can't seem to shake his mischievous reputation. Adventuring out of the garden, Peter finds himself in a world where his mischief is appreciated, but when his family risks everything to come looking for him, Peter must figure out what kind of bunny he wants to be.
Peter Rabbit Cast
Peter Rabbit is of course based on the Beatrix Potter books. His voice is created by James Corden. You might also recognise Margot Robbie as Flopsy Rabbit, Elizabeth Debicki as Mopsy and Aimee Horne as Cottontail.
Of course, this film is not entirely animated – so you can also expect to see Domhnall Gleeson, who plays Mr Thomas McGregor, the absolutely fed-up farmer! Rose Byrne plays Thomas' girlfriend Bea. While David Oyelowo appears as Nigel Basil- Jones, who is the villain of the film!
Trailer
Why not watch the trailer and decide if this will be your first watch at newly opening cinemas?
Peter Rabbit 2 Movie | Official Website | Sony Pictures (peterrabbit-movie.com)
Tweet
Browse Our Blog
Categories
Latest Posts