Psychic Blog
Harry Styles - Aquarius
20 Feb 2015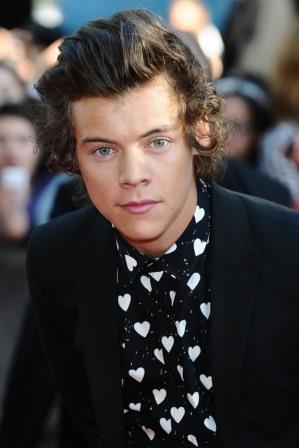 Harry Styles as I am sure you are aware is a member of the boy-band One Direction; he grew up in Cheshire in England and used to play locally in a band called White Eskimo. In 2010 he auditioned on X Factor as a solo artist, but was initially rejected. Later in the series he was brought back along with four other contestants to form the group that would become One Direction. It is hard to imagine that even Simon Cowell could have predicted the success that the band has gone on to have. Their debut single 'What Makes You Beautiful' debuted at number 1 in the UK singles chart and it has since sold over 5 million copies globally making it one of the best-selling singles of all time.
Harry was born on the 1st February 1994 making him an Aquarius, interestingly he is the only band member to be an air sign, all of the others are earth signs. He demonstrates typical Aquarius traits – creative, funny, kind, compassionate and a free spirit that won't stand still.
Aquarian men are generally fine as bachelors as long as they have male friends to hang out with – so Harry has no problems there. Partners of Aquarians need to be social and they should be prepared to be friends first. They want their partners to be attractive, but if they do not have a style of their own, a brain and perspective on life – then they can forget it! Their eccentricity and love of innovation, means they may choose quirky partners.
Harry's love-life has certainly had a lot of speculation; he caused some controversy early on by dating Caroline Flack – the X Factor presenter who was 14 years his senior. He also dated Taylor Swift, in theory with him being an air sign and her being a fire sign they should have been a good match, but in the end privacy vs publicity and emotion vs rationality won through. For a short period of time he was linked to Kendall Jenner and now he is supposed to be dating Austrian Victoria Secrets model Nadine Leopold, albeit not exclusively. As I write this though the press are also reporting that he has been on secret dates with Emma Watson!
A survey done by Lovehoney recently said that if you matched up with an Aquarian then – lucky you! They apparently have the most sex, but also are the most faithful partners. Astrologers put this down to the fact that Aquarians are honest, loyal and inventive people who love surprises, all characteristics that make good lovers!
*Harry Styles Photo Credit: Featureflash / Shutterstock.com
Tweet
Browse Our Blog
Categories
Latest Posts