Psychic Blog
Gloria Bell: New Julianne Moore Film!
10 Jun 2019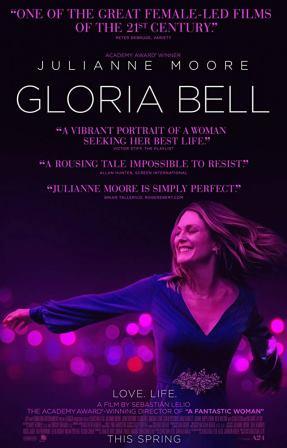 The film Gloria Bell is actually a re-imaging of an earlier film from 2013 with the name Gloria, created by Chilean Director and Writer Sebastian Lelio. Essentially the recreation is to take it into the English language, and move the films location from Santiago to Los Angeles. But unusual for a re-working, everything else about the film has stayed largely the same.
Character
Gloria as a character was portrayed originally by Paulina Garcia, and she gave a stunning performance, so the new film could have fallen flat if the right actress was not selected this time around. The Director got Julianne Moore (our cover star) to sign on, and the rest as they say is history… The film has been delivered to critical acclaim, largely due to Julianne's performance – it's as if the role was made for her!
In the film Gloria has been divorced for over a decade, she has a steady but dull job working in an insurance agency. She has two grown up children, that she dotes on, perhaps just a little too much – and they of course have busy and full lives of their own.
Having said all of the above Gloria is not your typical lonely-hearts woman, she has a survivor attitude, is optimistic and sees plenty of humour in things. But at times there are glimpses of loneliness, and wondering what the future of pre-retirement and then retirement holds.
One of her favourite things to do is to blast and sing-along to her favourite songs when she is in the car. At night time she likes to go to nightclubs in Los Angeles that cater to the 50+ crowd and dance the night away.
Romance
On one of these said nights out, she meets a man called Arnold, played by John Turturro, and a budding romance ensues. Another reason for the film's success, is due to the content being so familiar to many of us – navigating the dating world, blending families, what love and commitment means to different people, our own identity and more.
RomCom
Essentially Gloria Bell is a grown up, sophisticated romantic comedy. With a running theme, that relationships are never simple, but if you are open to it love can come at any point in time. But at the end of the day, don't let things get you down – keep on dancing!
Julianne's performance really shows off Gloria's complexities, she is impulsive and spontaneous – and very much living in the moment. Characteristics that many of us find appealing, but so often cannot replicate in real life.
Soundtrack
The soundtrack will surely get you singing along, from Gloria by Laura Branigan, Love Is in The Air by John Paul Young to Never Can Say Goodbye by Gloria Gaynor. The film is out in cinemas and on demand in the UK from 7th June 19.
Photo Credit: FilmNation Entertainment; Fabula.
Tweet
Browse Our Blog
Categories
Latest Posts