Psychic Blog
Crystals for Winter + Seasonal Offer
18 Dec 2019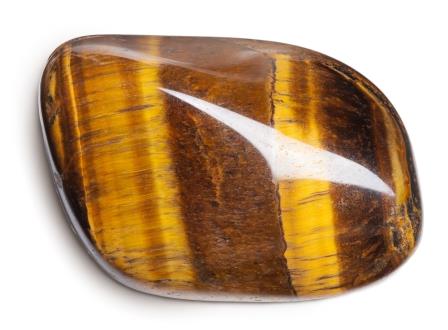 If you like crystal healing, then why not try incorporating these three gems into your routine.
Tiger's Eye
Tiger's Eye makes the perfect Amulet, something you can wear or carry with you, so you can access the crystals healing energy at any time. Like the cat it is associated with, Tiger's Eye brings about determination and patience. It is perfect when you need to feel on an even keel, when day-to-day life is in danger of making you frazzled. As a stone it is also very useful for abundance and prosperity. Tiger's Eye also has a protecting element, guarding against misfortune.
Azurite
If you are looking to enhance your intuition and really tap into your psychic abilities, then Azurite could be just the crystal. This gem is used when people want to channel Spirit. It can be utilised when in a meditative state, or just as a tool for inner vision when you need spiritual counsel. It has long been believed that this stone would create a celestial gateway. Azurite can also be used when you are overwhelmed by emotions, if you are feeling stressed, sad, anxious or just generally in life you are a worrier.
Amazonite
You might not have heard of Amazonite; and certainly, its name has puzzled – does it represent The Amazon river where the crystal is found, or the strength of ladies of Amazon? Its qualities allow you to really harness the power of both the feminine and masculine energy you have inside, using both to great effect. It can make you bold, courageous and give you confidence when needed. Use this stone when you need to feel assertive and when you need to get across your opinions and perspectives.
Offer
Don't forget that our Christmas Offer is still up and running…
The Offer:
£15 for a 10-minute Credit Card Reading.
Call:
Dial freephone: 0808 156 4933 & quote: 'MISTLETOE'.
Terms:
Any follow-on minutes will be charged at the normal rate of £1.50 per minute.
You can use the discount code as many times as you like during the offer period (1st – 31st December 2019).
You can access the offer between the hours of 9am-midnight. At all other times the cost will revert to normal: £32.95 for the first 20 minutes, and £1.50 per minute thereafter.
Tweet
Browse Our Blog
Categories
Latest Posts