Psychic Blog
Colour Therapy for your Home
3 Apr 2014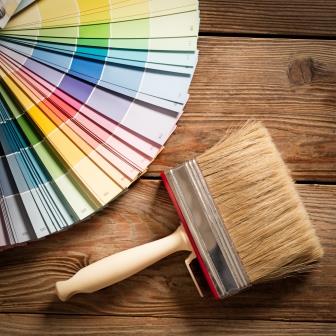 At this time of year, lots of people start to think about doing a spring clean of their home, perhaps a touch of decluttering as well as some DIY. What you might not realise is just what an impact choosing the right colours for your home can have on your mood and wellbeing!
Red is a colour associated with passion, energy and warmth, it is a great option for dining rooms where it promotes a healthy appetite, lively and sociable feelings. As it can be quite a strong colour, you may only want to paint one wall, or introduce the colour through soft furnishings and decorations.
Pink can be great for a bedroom, it is a soothing nurturing colour, hence it is often used in a baby or child's room. But it can also be used for later years and made more masculine by adding accents of grey or black. It is peaceful, restful and associated with love.
Orange is great for a room that gets plenty of light like a sitting room or conservatory. Or it could be used in a hobby room, where creativity needs to spark. It is a stable colour offering warmth, fun and energy. It is not ideal for small rooms or bedrooms as it can keep you awake.
Green is both calming and soothing, it encourages harmony and understanding. It's ideal for use in bedrooms and living rooms. It could be considered for a home study but may need to be balanced with other colours to avoid the users being too laid back or complacent.
Blues are a good choice for bathrooms and bedrooms, although it is important to get the right tone to avoid it looking cold. The colour offers good communication, and is relaxing and healing. It is thought to prevent nightmares, and also promotes intellectual thought, so great for a teenager studying.
Yellow is the right choice for any activity room such as a kitchen, the colour also works well in north facing rooms and it promotes energy and feelings of confidence. It is not a suitable colour to use in the bedroom as it can keep you too alert and so prevent sleep.
Lilac creates a stress free environment; it is a great colour for a bedroom or anywhere that you might meditate. The colour is associated with spirituality, it is purifying and it heightens our awareness, allowing us to be the best version of ourselves.
Black is best used to temper sugar sweet colours such as pink and to add a touch of masculinity. It is not a reflective colour, but used in the right way can add drama to a room.
Tweet
Browse Our Blog
Categories
Latest Posts