Psychic Blog
Amethyst
17 Jul 2015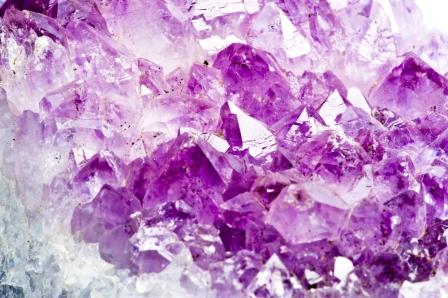 Wearing an amethyst stone will sharpen your mind; it acts as a cleansing crystal to promote harmony and balance in the individual's life. The stone is great when a person needs to steady their emotions so that their life goals can be met.
If you want to enhance your psychic abilities then amethyst would be a good stone to work with, it is a powerful charm that can enhance your intuitive abilities and can increase spiritual awakenings.
Perhaps one of its most common uses though is as a dream stone, if you are finding good quality sleep is escaping you, then the amethyst crystal can be placed near your pillow or worn on your person to banish insomnia, help with stress and to increase relaxation.
It is not surprising then that amethyst also helps with other ailments – headaches, depression and anxiety to name a few. For these issues you could try working on your crown chakra and third eye during meditation. The healing properties of the stone will work on energy centres to clear any blockages and to give you back a sense of peace and serenity.
Find ways to bring amethyst in to your life and watch your spirits soar… If you would like to incorporate crystals in to your psychic reading, then why not try clairvoyants Aelissa (PIN: 4444), who has strong visualisations and can also use Tarot for strong confirmations and time scales or Julie (PIN: 3123), who along with her spirit guide brings through reassuring messages from Spirit.
Tweet
Browse Our Blog
Categories
Latest Posts