Psychic Blog
Vivienne, PIN: 3555
3 Jan 2019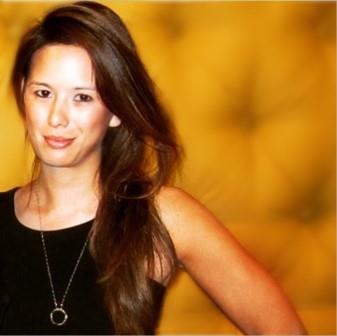 Vivienne's Gifts
I was born with gifts and abilities of clairvoyance, clairsentience, clairaudience and psychic premonitions, passed down from parents and ancestors who also had the same gifts as myself. I grew up in a household in which we studied astrology, the Egyptians, different religions and spirituality so it was always a norm for me, I never knew any different. I have a very strong close bond with God and his Angels whom I ask to aid me in connecting both worlds together.
The Early Years
Young as age six is when I first started having my spiritual experiences, I would dream things and see things before they happened, I have never studied palmistry but aged eleven I read a palm of a beautician where my mother would go to, and I got everything correct, the whole shop was amazed at my ability, but I never really took it seriously – at that age it was normal to me by then. My mother also studied Reiki when I was around age eight she taught me healing work. I thought I would use my healing Reiki skills on a friend who fell off her bike, she thought I was just having fun however, she couldn't believe it when she wasn't limping and her pain had gone; again, I never took this too seriously as it was just normal for me.
The Teenage Years
Then later in life as a young adult, I had gone through some extreme trauma which I now believe forced me, gave me no choice really, but to use my gifts to guide others. If it wasn't for those negative shaping experiences I don't believe I would be here today working for The Psychic Gift supporting others through my healing and clairvoyant abilities. As I turned to God and his Angels and saw with my own eyes the miracles he performs, I really believe everything I have, all my gifts are given to me by him to make a positive impact in this world.
Vivienne's Interests
In my spare time I love being around nature, talking to God, his Angels, the nature fairies. Sending healing to my callers whom I see as my very own family members. I have a deep passion for music and the arts and I enjoy growing my own fruits and vegetables and above all else living a healthy lifestyle. I regularly go into deep states of meditation, through this I find peace and re-charge my batteries, I also love yoga, keeping fit and active.
Travelling is also a huge part of me learning about different cultures, different religions always fascinate me. I believe all religions are beautiful and lead to the same pathway of light; all the Gurus, Prophets, Saints to me have the same purpose – they are all healers of this world bringing in light in darkness… Seeking information and knowledge in this area I have a deep everlasting passion for, as there is so much to learn from history and the past.
Tweet
Browse Our Blog
Categories
Latest Posts