Psychic Blog
Spencer
4 Nov 2021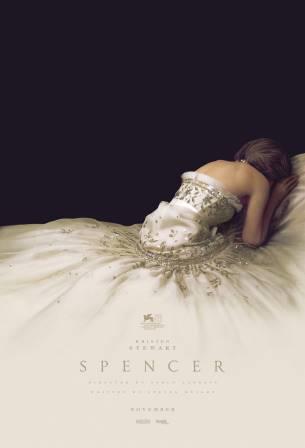 Coinciding with Bonfire Night, a film called 'Spencer' will appear in cinemas across the UK on 5th November 2021.
Of course, Spencer will no doubt divide opinion, with some excited to see it and others shunning it on principle. There is no doubt that the royals and recent events surrounding them has a lot of interest around the globe. The success of The Crown, whilst not entirely based on true events, demonstrates how people love this sort of entertainment.
Spencer Time Frame
Rather unusually the film Spencer deals with a specific and small snapshot in time: just three days over Christmas in the early 90s, a time at which Lady Diana was choosing whether to end a fairy-tale and divorce Prince Charles.
This biopic film is directed by filmmaker Pablo Larraín, who you might remember from another movie: 'Jackie', depicting First Lady Jacqueline Kennedy.
Casting
Kristen Stewart plays the role of Diana, at first glance she may seem an unusual choice to take on such a powerhouse role.
Kristen is perhaps most widely known for her role in the Twilight Saga films. For some time there, she was under serious press scrutiny and so would have some first-hand experience about the sort of intrusion Princess Diana suffered.
Spencer was featured at the Venice Film Festival in September 2021. Kristen Stewart has been lauded as doing an excellent portrayal of Diana. Capturing the mannerisms, accent and the spirit of the terrible situation Diana found herself in.
The Story
The film is said to be quite uncompromising in its take on just how the marriage between Diana and Charles irretrievably broke down. The lack of affection that Charles showed Diana and his apparent infidelity are topics for the film. As is Prince William depicted as witnessing his mum in such pain, with implied scenes of her self harming. It is these gratuitous details, many of which may be factually incorrect that will upset some people. Some believe that as she has passed and cannot defend herself, she should be left to rest in peace with some dignity. Plus, Prince Harry, in particular, shows ongoing signs of struggling with the past, some may argue that yet another production drawing on these events just opens old wounds.
Spencer Trailer
2022 will mark the 25th anniversary, of that fateful car crash. Maybe check out the trailer, to see if you think there is room for another film depicting Princess Diana. Many critics have watched and reviewed and cried on the way home!
Tweet
Browse Our Blog
Categories
Latest Posts