Psychic Blog
Autumn Offer & Ogham Divination – Part 2
12 Oct 2018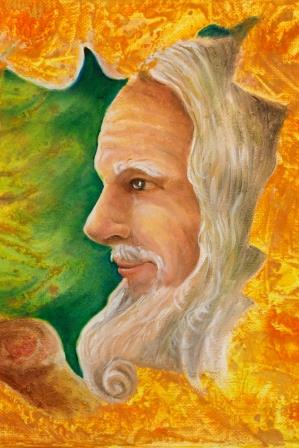 If you missed part 1 of this post, then click here first, so you can read about the interpretations for Alder, Apple, Ash, Aspen and Birch. The remainder of the Ogham Alphabet from Blackberry to Yew is below.
Ogham Alphabet Tree Interpretations
Tree/Sigil
Blackberry – Muin: As you might expect of the Blackberry – it is all about harvest, or put another way a plan coming to fruition, but grounded hard-work must come first.
Blackthorn – Straif: The Blackthorn definitely brings forward magic, your own esoteric abilities, intuition and insights will rise!
Broom – Ngetal: Take shelter with the Broom, let it shield you as you shake off negative thoughts and repeated bad patterns.
Elder – Ruis: The Elder tree teaches us about respect, when we honour our past, we will be honouring our responsibilities and we will grow into our future.
Gorse – Onn: Simply put – passion, love and fertility.
Hawthorn – Huath: Trust yourself, especially in matters of the heart and love.
Hazel – Coll: Be inspired by Hazel, let it guide you as you expand your knowledge, and wisdom will follow as you get to know others and yourself better.
Heather – Ur: Go with the flow, so to speak. The Goddess will bring through healing.
Holly – Tinne: Think of Holly as a 'life force' guiding you; feel the passion, and you will get through difficult times.
Ivy – Gort: The intertwining of Ivy represents the connections we make and the support we give/receive from our ever-weaving circle of family and friends.
Oak – Duir: Oak protects you and helps you to feel the power and control you have over yourself, be confident, be assertive!
Rowan – Luis: You will be acutely aware of troubles ahead, but Rowan is highly protective.
Scots Pine – Ailm: Imagine you were as tall as the Scots Pine, looking down on the picture that is your life! It's time to see the whole picture and take the long view.
Willow – Saille: This tree can help you dream, but helpful lucid dreams that have something to say – they provide both encouragement and healing.
Yew – Idho: When deciding on anything, we should consider our divine selves, but should also consider both our past ancestors and future generations to be.
Don't forget that our Autumn Offer is still running:
In October 2018 a 20-minute credit card reading will cost just £27.95
Saving you £5.00 on every call!
To use the offer, call Freephone:
0808 156 4933 & Quote 'OCT18'
You can use the discount code as many times as you like during the offer period.
The offer is available 9am – Midnight until 31st October 2018. £27.95 for the first 20 minutes, £1.50 per minute thereafter. At all other times the cost will revert to normal: £32.95 for the first 20 minutes, £1.50 per minute thereafter. All calls are recorded. Readings are for entertainment only. 18+ or over. Customer Care:0808 156 0022.
Tweet
Browse Our Blog
Categories
Latest Posts