Psychic Blog
Snug as Bug in a Rug
15 Jan 2016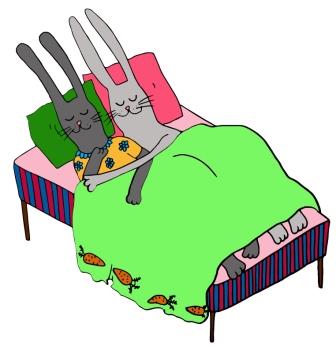 As I write this article the wet, windy cold weather is beginning to bite and we are all probably running our heating up to the max. In November and December we want our houses all cosy as our focus turns to nesting and getting ready for Christmas. But in the cold light of day of January credit cards bills, perhaps it is a good time to take stock of the household bills and save some money where possible.
We separate the fact from fiction where savings can be made!
Q1. Should I set the timer to heat the house a few times a day or leave the heating on low all of the time?
A1. The most effective way of heating a home is to use thermostatic valves on radiators – turn them higher in the rooms you use a lot and lower in the rooms you use less frequently. The heating needs to be on long enough to actually warm up and heat the space, but it is cheaper than leaving the heating on low all of the time.
Q2. Will turning down the heating thermostat by 1 degree actually reduce my bill?
A2. Yes, based on average usage a yearly saving could be as much as 10%, the longer you have the heating on during a 24 period the more important this becomes.
Q3. Does leaving appliances on standby really use that much electric?
A3. In this scenario the older appliances are, the more energy they will use. But this is something that has an accumulative effect, if you have many people in a house – you may have multiple phones, computers, TV's, game boxes all on standby. Over the period of a year it could up to as much as £80 extra.
Q4. Are energy-saving bulbs as powerful as old ones, as they don't seem to be?
A4. Low-energy bulbs that take a while to get to full brightness can seem yellower in colour and therefore not as bright as old bulbs. But new generation LED bulbs produce a much brighter whiter type of light. LED bulbs can be expensive, but costs are reducing all of the time and they consume much less power, so gradually replacing them can have a big impact on bills. LED's are measured in lumens, for a rough conversion from watts to lumens – add a zero. So a 60 watt equivalent would be 600 lumens.
Other cost saving measures:
Draft proof your windows and doors – tape is cheap and widely available at DIY stores.
Insulate your loft – check with your energy supplier. Many offer free assessments and installation of loft insulation and cavity wall treatments.
If you have a water tank – make sure it has a jacket, if the existing jacket is old – think about replacing it.
Contact your water supplier who can provide you with free gadgets to reduce the water flow/usage from your toilets, taps and showers.
Move energy supplier – if you are not on a fixed rate, and haven't moved supplier for a long time – do a comparison check, you may be able to save hundreds of pounds per year. Languishing on standard tariff rates put you at a disadvantage.
Tweet
Browse Our Blog
Categories
Latest Posts